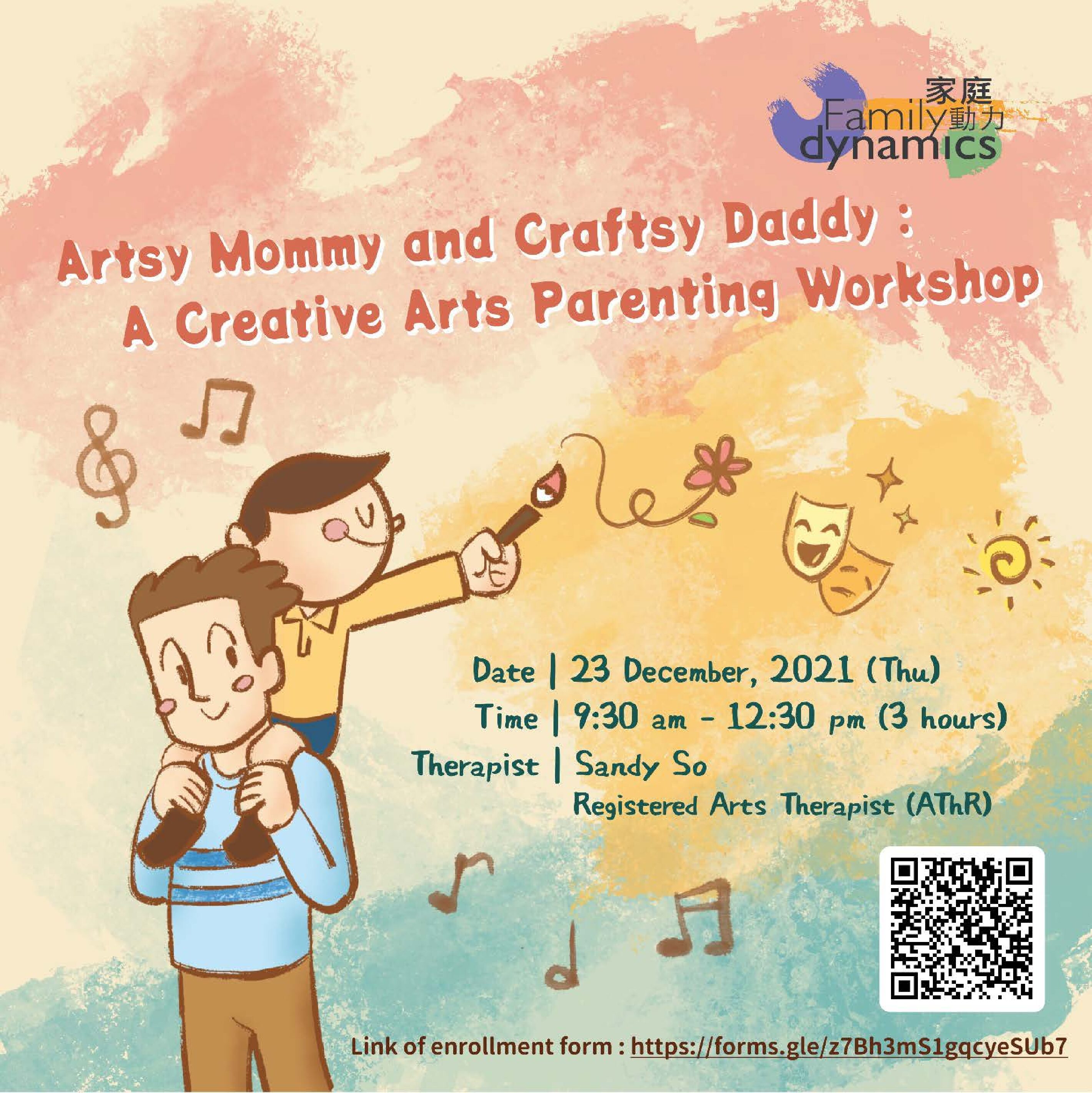 Enjoy parent-child and learn the way of parent-child in a funny creative arts
Being a parent is not easy, and how to establish a good parent-child relationship is even more headache for many parents. Have you ever thought that through different arts creation, such as visual art, music, drama, and simple body dance, combined with game activities, parents and children can enjoy the parent-child and experience the way of parent-child in a relaxing environment!
This 3-hour parent-child workshop allows parents and children to experience how to achieve 3 major goals through simple art and games in a relaxing environment:
1: Learn to express emotions and feelings in different ways,
2: Learn to listen and improve communication with each other,
3: Enhance their emotion connection and the parent-child relationship.
Date: 23rd December 2021 (Thursday)
Time: 9:30am – 12:30pm (3 hours)
Venue:
15/F, Parkview Commercial Building,
9-11 Shelter Street, Causeway Bay
Fee: HKD 900 per family (1 parent + 1 child per family)
No. of participant: Max 10 families (1 parent + 1 child per family) * Suggested child's age:~7-10 *Remark: If there are any specific requirements for number of participants per family, please check with the staff
Therapist:Sandy So (蘇瑞雯) Registered Arts Therapist (AThR)

Sandy is a Registered Arts Therapist (AThR), with experience in combining different art modalities and traditional talk therapy for psychotherapy. She is the wellness columnist of Hong Kong Economic Journal, the column is called 《藝述樹窿》. Sandy cooperates with different multinational corporation, non-profit organization, school and rehabilitation center, supporting her clients in both group and individual setting. She has strong experience in handling family therapy, couple relationship, marriage counselling, parent-child relationship, and SEN children.